Ten post dostępny jest także w języku: Polish
Another surprise in the Adalbertus offer. The bust of Boleslaw Orliński complement his figure in 1/48 scale. The bust will be released in early October, figurine little later, together with the PZL P-6 in 1/48 scale model.

Bolesław Orliński – popiersie pilota
Boleslaw Orliński is one of the pilots, who had a huge impact on the development of the Polish Air Force. Hero of the flight to Tokyo, test pilot PZL, winner air meeting in Cleveland in 1931 and 305 Polish RAF squadron commander made ​​famous nocturnal flights over Germany in the cockpit of Mosquito.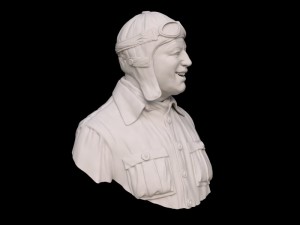 The bust of Boleslaw Orlinski was digitally sculpted Grzegorz Kawecki. It consists of a separate head, torso and aviator cap strips . Pilott's uniform was quite simple and one color, but great facial expressions and details of the suit will be loved by the modellers. Big bust is also relatively easy to paint by aviation modelers eg. using an airbrush. Soon we will post a tutorial on our pages.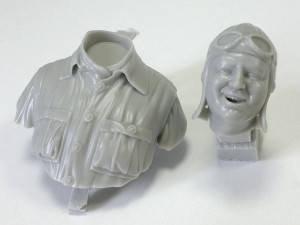 Bolesław Orlinski figure 1/48 – link
Go to the shop kliknij